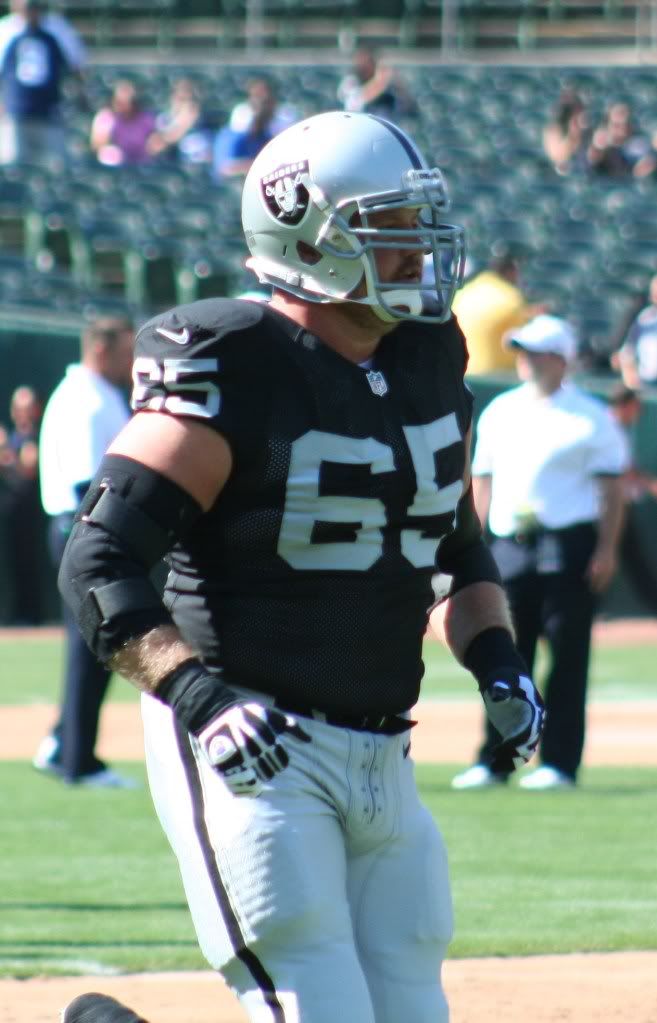 Last Sunday versus the Buccaneers, when the Raiders aired it out an almost record amount of time they hardly ran the ball at all. In fact when you take out QB runs and downs that came back due to penalties on the play the Raiders really only ran the ball 10 times for a team total of 19 yards. It was one of the least impressive performances I have ever seen by a professional football team.
In fact, when we take out QB runs and runs called back by penalty the Raiders only ran 2 times in the entire second half.
In an effort to understand what was happening I watched all the runs to see if the poor tally was the result of poor running, poor blocking or something else entirely. What I found was that the running backs were lucky to be able to get to the line of scrimmage before they were hit by the opposing defense.
I watched every running play run by the Raiders and found that in only 2 of the 10 rushes last game did a running back get past the line of scrimmage before first contact. That means that in a staggering 8 of 10 plays, the RBs were either hit at or behind the line of scrimmage.
And, in fact, in 6 of the 10 plays the back was hit at least a yard behind the scrimmage and in half of those runs the back was hit 2 or more yards behind the line of scrimmage.
Clearly these are terrible results. A good offensive line exerts their will on their opponents but instead the Silver and Black line did almost nothing but be dominated by the Tampa Bay defense.
On average, Raiders running backs were hit a half yard behind the line of scrimmage in this game.
Even some of the best runs – runs for the best yardage – were not a result of good blocking but instead a result of a good running back. The longest fun for the Raiders in the game was 7 yards and McFadden was able to get that twice, on his first two runs. In both runs he was initially contacted behind the line of scrimmage – once at one yard behind the line and the second time an amazing 4 yards in the backfield.
Unless and until the offensive line can start blocking at least an average level the Raiders running game is going to be sub-standard and Oakland will have to continue to rely on Palmer's arm – for better or worse.